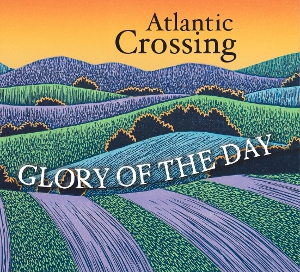 Glory of the Day
(2016)
After about two years in the making, we are proud to present our first album featuring ...


CDs for sale
Our CDs are available from us by mail order:
Glory of the Day: $15
Overtones & Undercurrents: $10
Stamp of Approval: $10
All other CDs: $5

Shipping within the USA:
$3 per item (included in cart price)

Outside the USA:
Please email Peter for shipping rates.
---
Buy CDs using PayPal
For each required item, click on the "Add to Cart" button.
Go to the new window, opened by PayPal, showing your order.
The prices shown include US shipping.
Check your order.
Pay EITHER using your PayPal balance
OR by a credit/debit card through PayPal.
Sit back and wait for the mail to arrive.
(We'll process your order as soon as possible.)

Unfamiliar with PayPal? We will NOT see any of your bank or card details. PayPal merely relays the funds to us.
Still not happy? Mail order is fine (see below).


---
Traditional mail order
If you're not into electronic purchasing,
simply send us a list of the CDs you would like,
together with a check to cover them and the shipping
payable to 'Peter Macfarlane'

Send to:
Peter Macfarlane
1379 Mountain Rd
Vergennes
VT 05491
USA